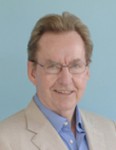 Tony Nix holds a Master of Business Administration degree from the William E. Simon Graduate School of Business, University of Rochester, one of the USA's top business schools. He is also a qualified Associate member of the Australian Society of Accountants. Tony's background includes Financial Director with Colgate-Palmolive and senior Marketing Director positions with Colgate-Palmolive, Arnott's Snack Foods and Epson Computers.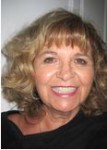 Karen Perego – Innovation Catalyst is an award-winning marketing and communication innovator with international consulting and project management experience. Corporately, Karen served as communication leader for RBC Royal Bank, BMO Bank of Montreal, Avon Inc. and brand manager at
Colgate-Palmolive Australia. As a consulting facilitator, she was account director at MacLaren and SSC&B:LINTAS NZ advertising agencies, headed up the ROI global suite of communication services at Aon Consulting, and founded her own market performance research and innovation consulting firm. Karen assists on a project basis with innovation and concept modeling, research facilitation, performance improvement, brand management, business communication, sales and marketing collateral and social media business solutions. Karen has a unique skill in being able to create a summary story from data-based material. This is particularly relevant for clients when research findings have a significant emotional component. Karen holds a BA from McGill University in Montreal, Canada, has served on Boards for international communication and research professionals, won global recognition for her original and successful work, including the I.A.B.C. Gold Quill, and is CPSI-certified (Creative Problem Solving Institute) by the Creative Education Foundation.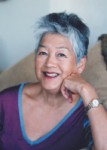 Susan Coles assists with Qualitative Research on a project basis. Susan holds a BA (majoring in psychology) and a Dip Ed. from the University of Sydney and has over twenty year's market research experience in Australia and the UK covering FMCG, Banking & Finance, Travel, Health, Pharmaceuticals and Social Policy She has held senior positions with Dangar Research, AMR Quantum, Research Partners, Taylor Nelson and Market Research Manager for Colgate-Palmolive
Maggie Wilkins assists with Qualitative Research on a project basis, particularly on consumer, advertising and social issues. Maggie holds a BA in English & Social Theory and an MA in Mass Communication. Trained by Hugh Mackay at Consensus, Maggie has over 30 years experience with major research suppliers including Quantum, Bennett Research, AC Neilsen, George Patterson, Leo Burnett and Batey Ads.